POW
80
80 mm (3") midrange driver
From now on there is a matching midrange speaker for our best-selling speaker series "POW"! An 80 mm (3") midrange driver with the unique sound characteristics of the POW speaker series. Razor-sharp precision, dynamic fireworks and pure tonality! Thanks to the often copied and never achieved original POW cone made of multilayer paper-fiberglass fabric with special coating - a midrange driver in a class of its own. The warm and full-sounding membrane produces in the interaction of powerful ferrite magnet with large core bore for optimum cooling properties and stiffened metal basket, a dynamic fireworks that can be heard. Sensationally dynamic drums out of nowhere, the finest sounding guitar strings or powerful vocal passages - the POW 80 delivers and captivates its listeners in the spell. A system extension for sound enthusiasts, fits perfectly with the POW+ series as well as POW series. For passive connection, the MRX-3W crossover is required. Set incl. screwing accessories and speaker ring with grille. Manufacturing and development Made in Germany.
//php if ($renderLabel) :?> //php endif; ?>
ET-POW80
Product features
80 mm (3") multilayer paper-fiberglass fabric cone with special coating, powder-coated & stiffened metal basket with ventilation holes. High quality 2.8 / 4.8 mm connector plug terminals. CNC over-turned T-joke with large core bore for best possible ventilation without flow noise. Soft cover dome for tonal neutrality. 4 ohms impedance, rated / music power handling: 20 / 30 W. Outer diameter 95 mm, cut-out diameter 74 mm, installation depth 38.9 mm. Incl. speaker cover grille with rings and mounting accessories. Manufacture and development Made in Germany.

Sound pressure level
86 dB
Installation depth
38.9 mm
Technology
Optimized ventilation
OPTIMISED-VENTILATION - The basket design has been specially developed to ensure better heat dissipation to the environment, in addition the basket design minimises / prevents the generation of noise.
Made in Germany
MADE IN GERMANY - We have been developing and testing loudspeakers for over 35 years. Our entire manufacturing and development know-how plays a central role in this. This loudspeaker was developed and manufactured in Germany and has been subjected to our strict quality control. A promise of quality in terms of performance and workmanship.
Technical data
Total moving mass (incl. air mass)
Equivalent air vol. of suspension
Characteristic SPL 1W / 1 m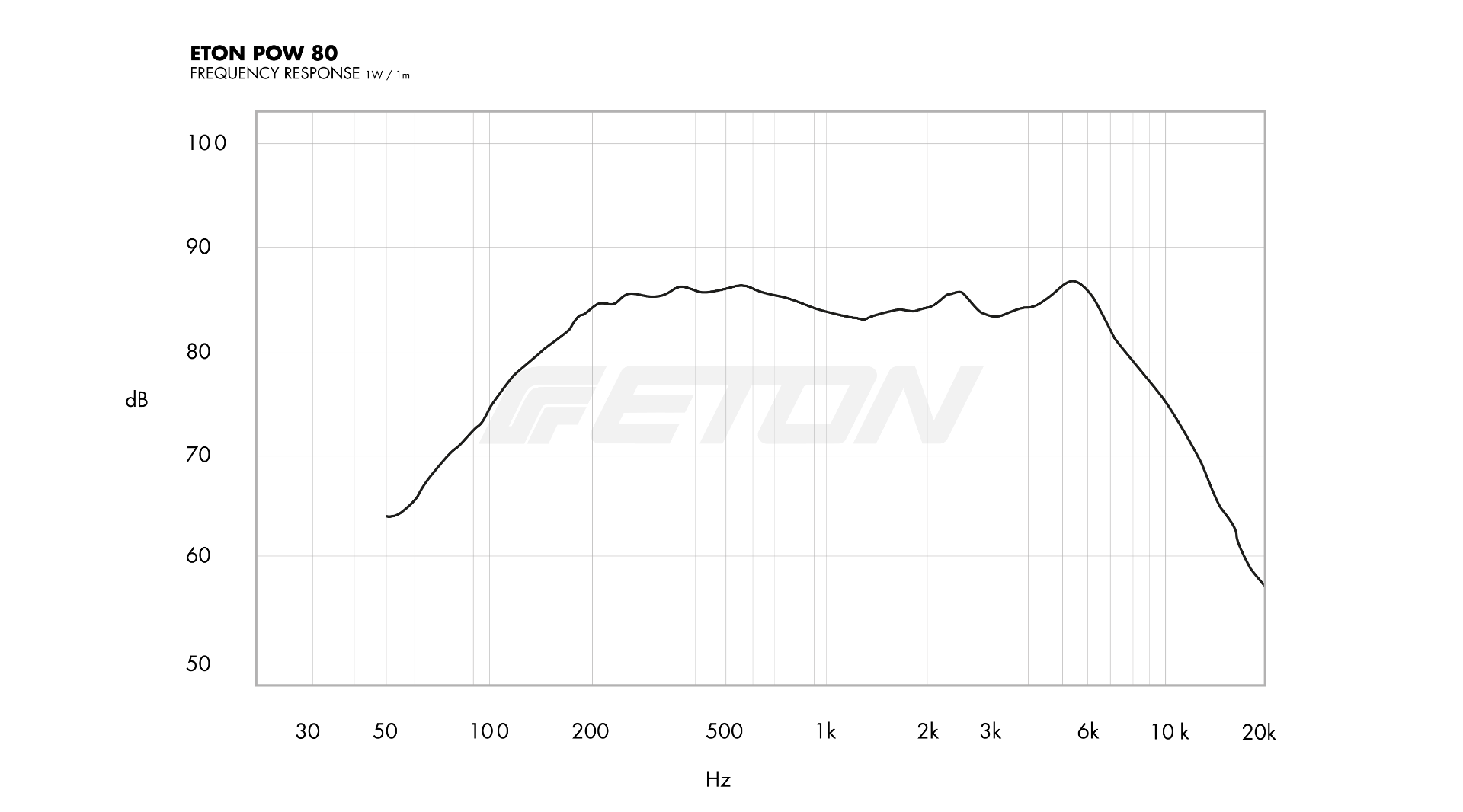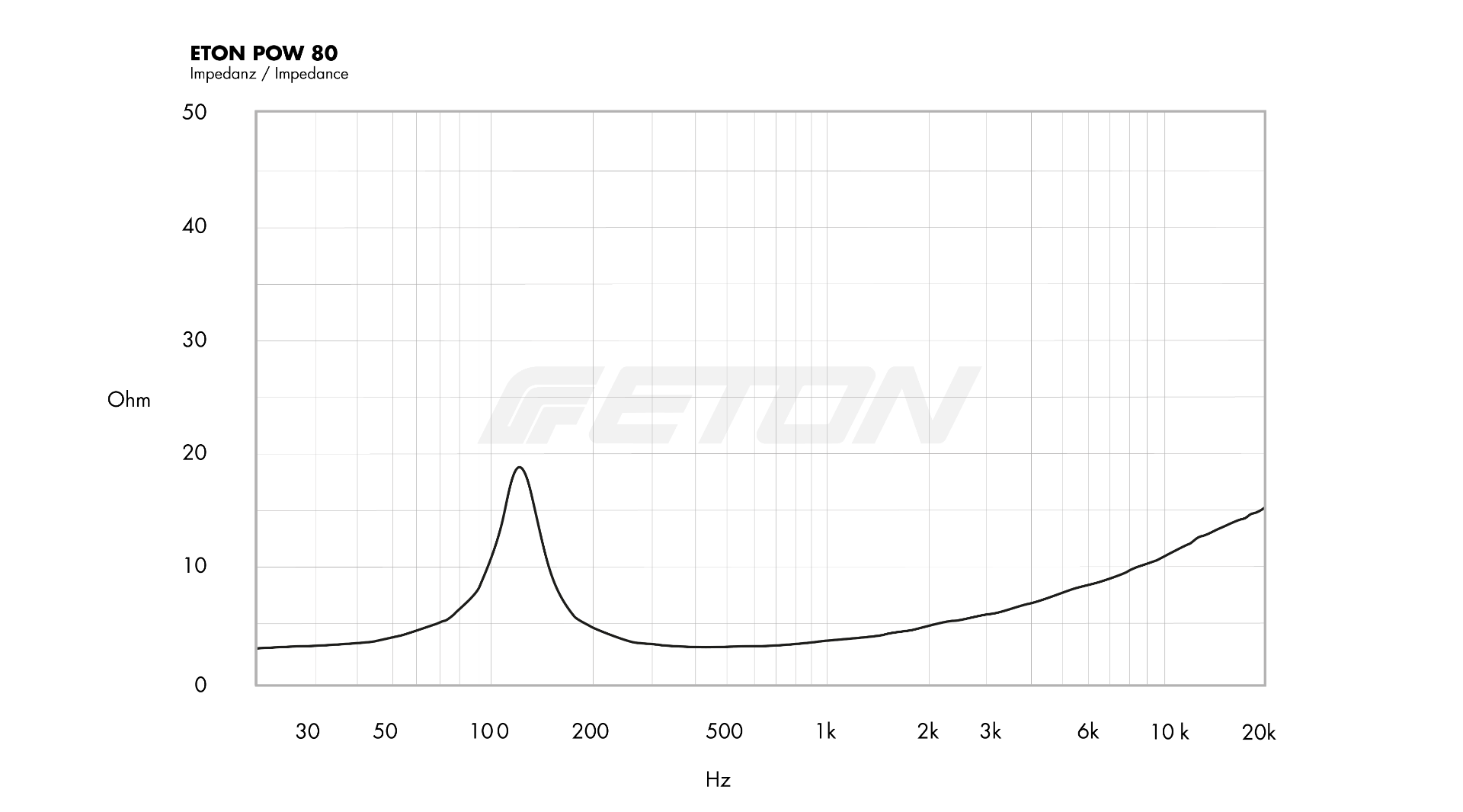 Thiele-Small parameters
Mechanical Data
Frequency response
Impedance curve