POW
16+
2-way 165 mm (6.5") component system
The legendary POW in the 3rd stage of development, now with the "+" of extra performance in the high frequency range. The revised POW 16+ convinces with its solid and simple construction: a powder-coated and stiffened metal basket with large ventilation openings, a strong ferrite magnet with gloss-turned base plate and the POW-specific fiberglass / paper diaphragm with the high-efficiency 3 Ohm voice coil winding provide the typical, crisp and fine-resolution sound character. The newly developed 28 mm fabric tweeters with coupling volume and reverberation diffusion in the small installation dimension of a 25 mm tweeter complete the new POW+. The energy gained by the large voice coil in the lower tweeter is convincing, a lower crossover frequency and thus a better fusion of mid-bass and tweeter are the result. Silky, fine-drawing treble with an incredible fullness.
//php if ($renderLabel) :?> //php endif; ?>
ET-POW16P
Product features
POW 16+ - 165 mm (6.5") 2-way component system with 28 mm (1 1/8") fabric tweeter in compact installation dimension with coupling volume. Fiberglass-reinforced 2-ply paper cone with strong ferrite magnet and gloss-turned base plate with large core bore. Stiffened, powder-coated metal basket with ventilation and high-quality connection terminals. Tweeter surface-mount and flush-mount enclosures with swivel & pivot function, including tweeter cable crossover, 3 ohm impedance, rated/music power handling 70 W RMS/100 W, 94.3 dB efficiency at 2.83V. Development and manufacture Made in Germany.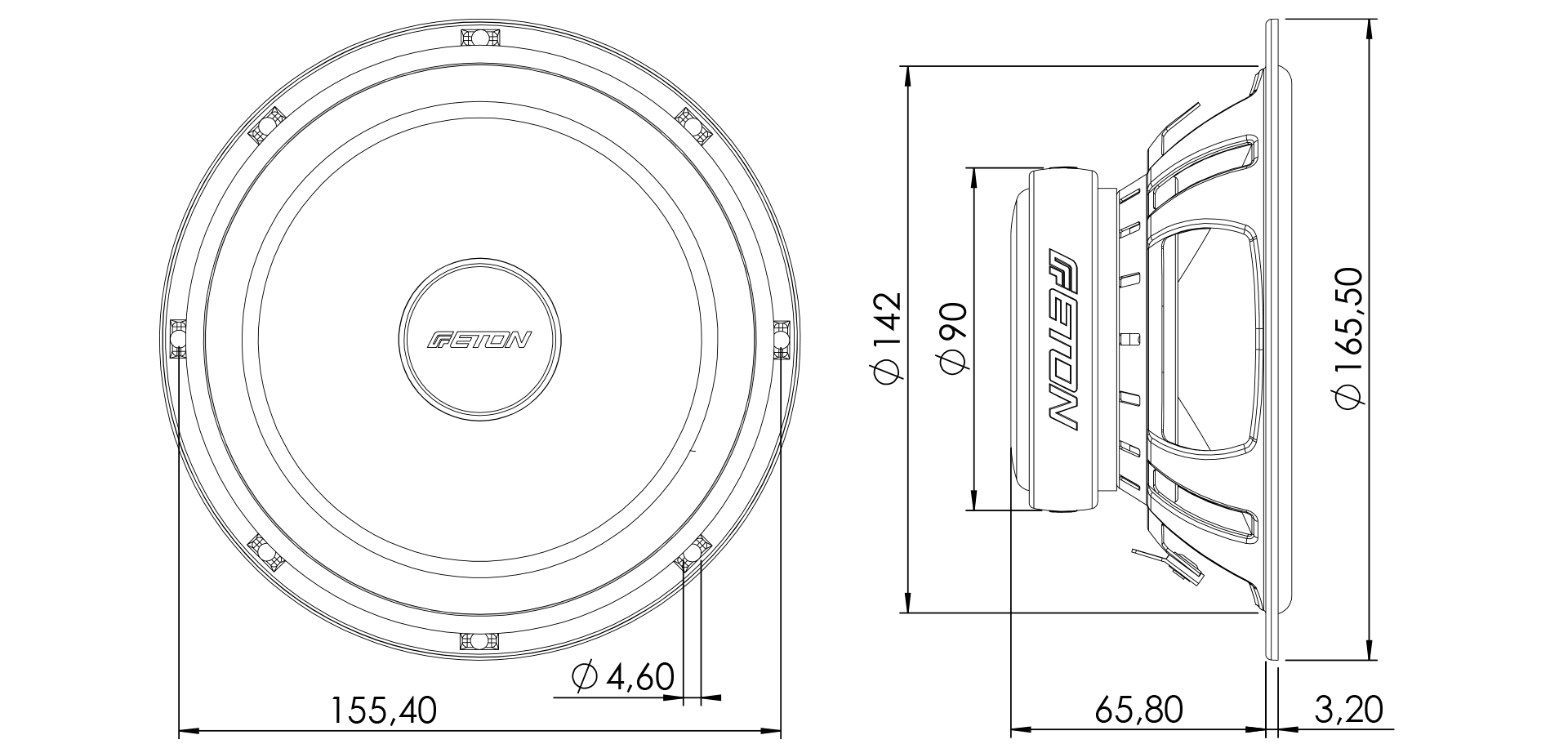 Bass / midrange
165 mm (6.5")
Sound pressure level
94 dB
Technology
165 mm low-midrange driver
LOW/MID-RANGE DRIVER - 165 mm outer diameter, 8 screw points, arranged in a circle. Recommended frequency range: 50 Hz - 3000 Hz.
Heavy duty voice coil
HIGH-STRENGTH-VOICE-COIL - strong power surges and high temperatures andtemperature fluctuations in the vehicle must be withstood by a voice coil, the current flows through it. It guarantees impulse fidelity, centring and much more.Particularly light construction and at the same time extremely stable with optimal heat dissipation and high symmetry for an optimal working range.
Nomex centering
NOMEX-SPIDER - a spider for highest demands and durability. Particularly robust against wear and tear and yet with the necessary flexibility a loudspeaker needs. The mix-fibre fabric was specially developed for loudspeaker construction and offers all the advantages of a modern spider system.
Optimized ventilation
OPTIMISED-VENTILATION - The basket design has been specially developed to ensure better heat dissipation to the environment, in addition the basket design minimises / prevents the generation of noise.
optimized magnetic field symmetry
OPTIMISED-MAGNETIC-FIELD-SYMMETRY - Many factors during the production of a speaker chassis subsequently result in the symmetry of the magnetic field. It is a combination of the pole plate, the actual magnet and the T-joke as well as their properties in size, magnetic strength and the precision – how they are put together. We have optimised this process and with the highest precision to achieve the best performance.
Made in Germany
MADE IN GERMANY - We have been developing and testing loudspeakers for over 35 years. Our entire manufacturing and development know-how plays a central role in this. This loudspeaker was developed and manufactured in Germany and has been subjected to our strict quality control. A promise of quality in terms of performance and workmanship.
Technical data
Total moving mass (incl. air mass)
Equivalent air vol. of suspension
Characteristic SPL 1W / 1 m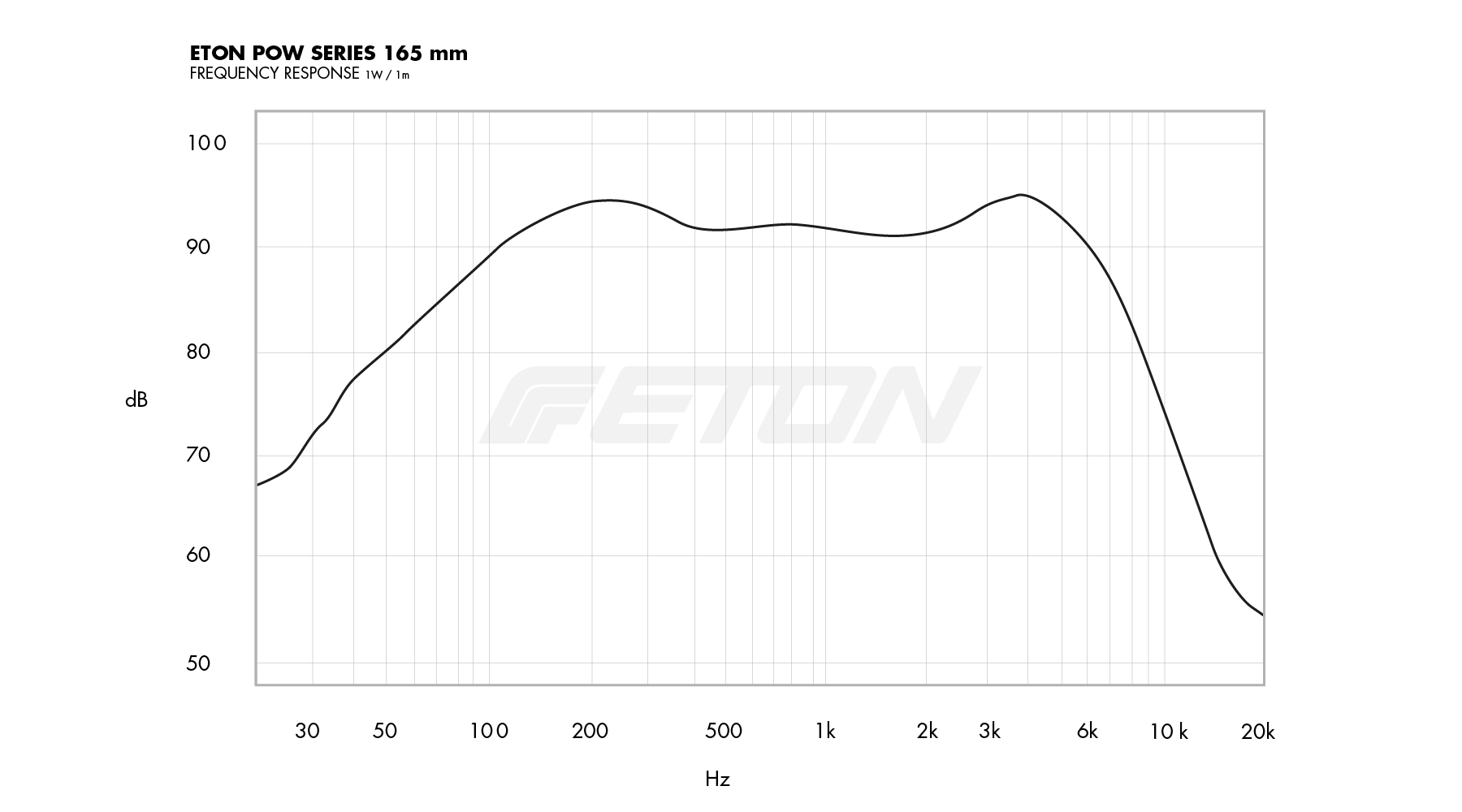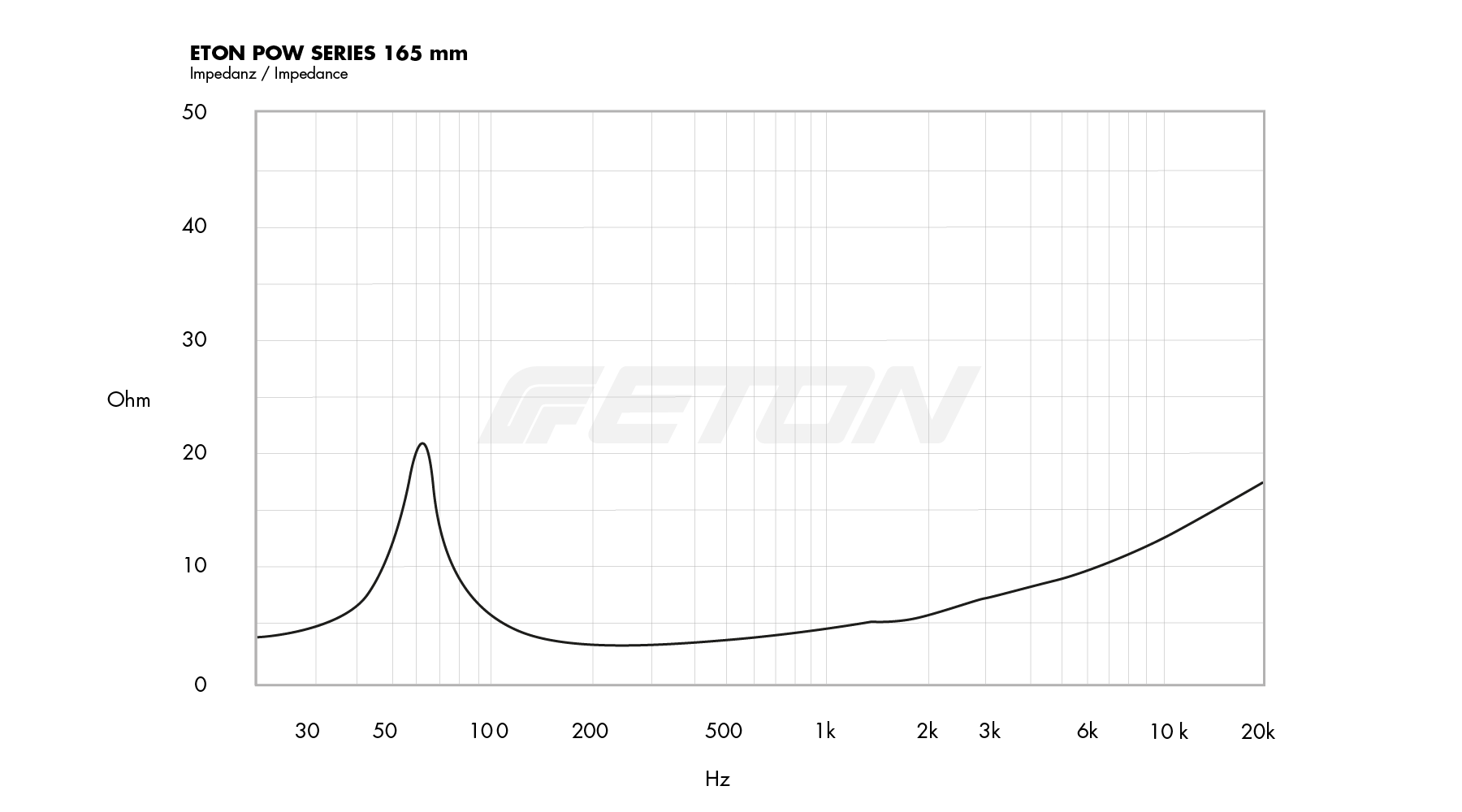 Thiele-Small parameters
Mechanical Data
Frequency response
Impedance curve