POW
100.2
2 way component system
The smallest of the POW series, the POW 100.2 with its 100 mm paper diaphragm and 25 mm fabric tweeters offers powerful sound and dynamics. For all those who do not want to do without good sound despite lack of space. The powerful drive in combination with the stiffened basket design and the proven POW membrane offers despite the smallest size a music reproduction of the extra class - even on series radios! span class="Apple-converted-space"> 
//php if ($renderLabel) :?> //php endif; ?>
ET-POW100.2
Product features
100 mm (4 inch) 2-way component system with paper diaphragm. 25 mm fabric tweeter with cable crossovers. Powder coated metal basket with cut-to-length pre-cut mounting tabs with strong ferrite magnet, 3 ohm impedance, 60 W RMS, 90 W music power handling, 92 dB characteristic sound pressure, includes tweeter mounting & set-up accessories. Made in Germany.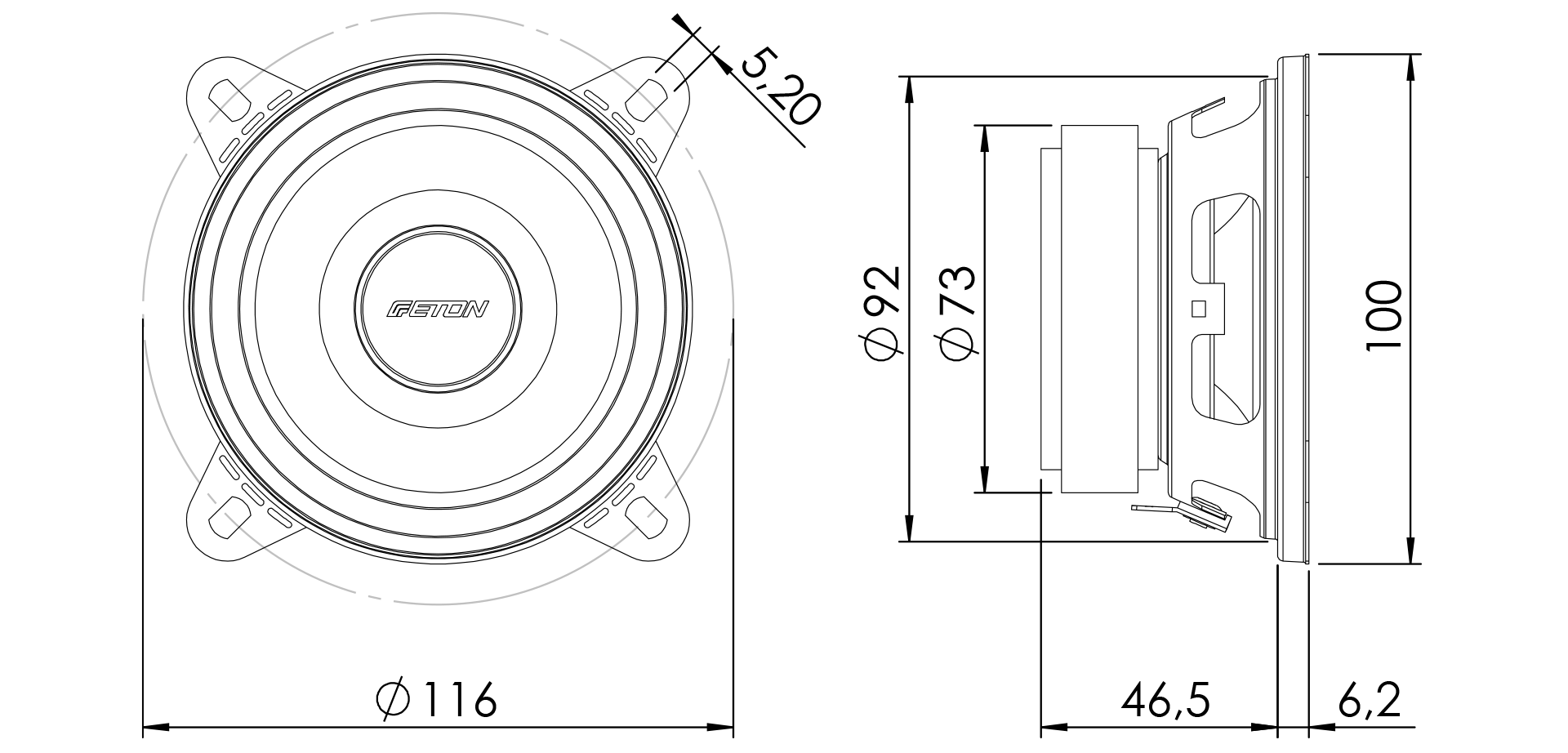 Sound pressure level
92 dB
Installation depth
52.7 mm
Technology
Optimized heat dissipation
OPTIMISED-HEAT-DISSIPATION - The T-joke design has been specially designed to absorb and effectively dissipate heat generated by the magnet system, through the large core bore and specially designed ventilation ducts. without creating any flow noise.
Optimized ventilation
OPTIMISED-VENTILATION - The basket design has been specially developed to ensure better heat dissipation to the environment, in addition the basket design minimises / prevents the generation of noise.
Made in Germany
MADE IN GERMANY - We have been developing and testing loudspeakers for over 35 years. Our entire manufacturing and development know-how plays a central role in this. This loudspeaker was developed and manufactured in Germany and has been subjected to our strict quality control. A promise of quality in terms of performance and workmanship.
Technical data
Total moving mass (incl. air mass)
Equivalent air vol. of suspension
Characteristic SPL 1W / 1 m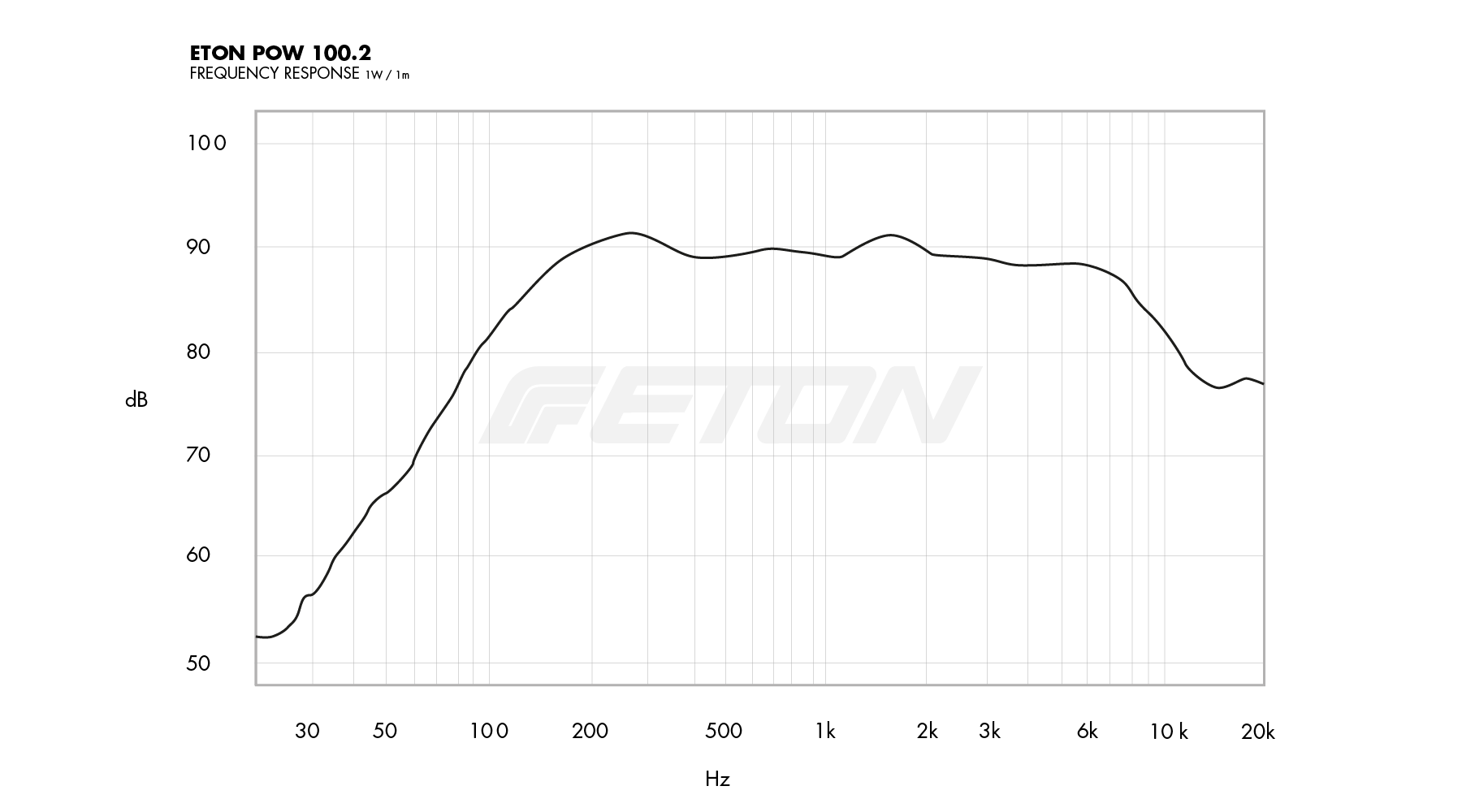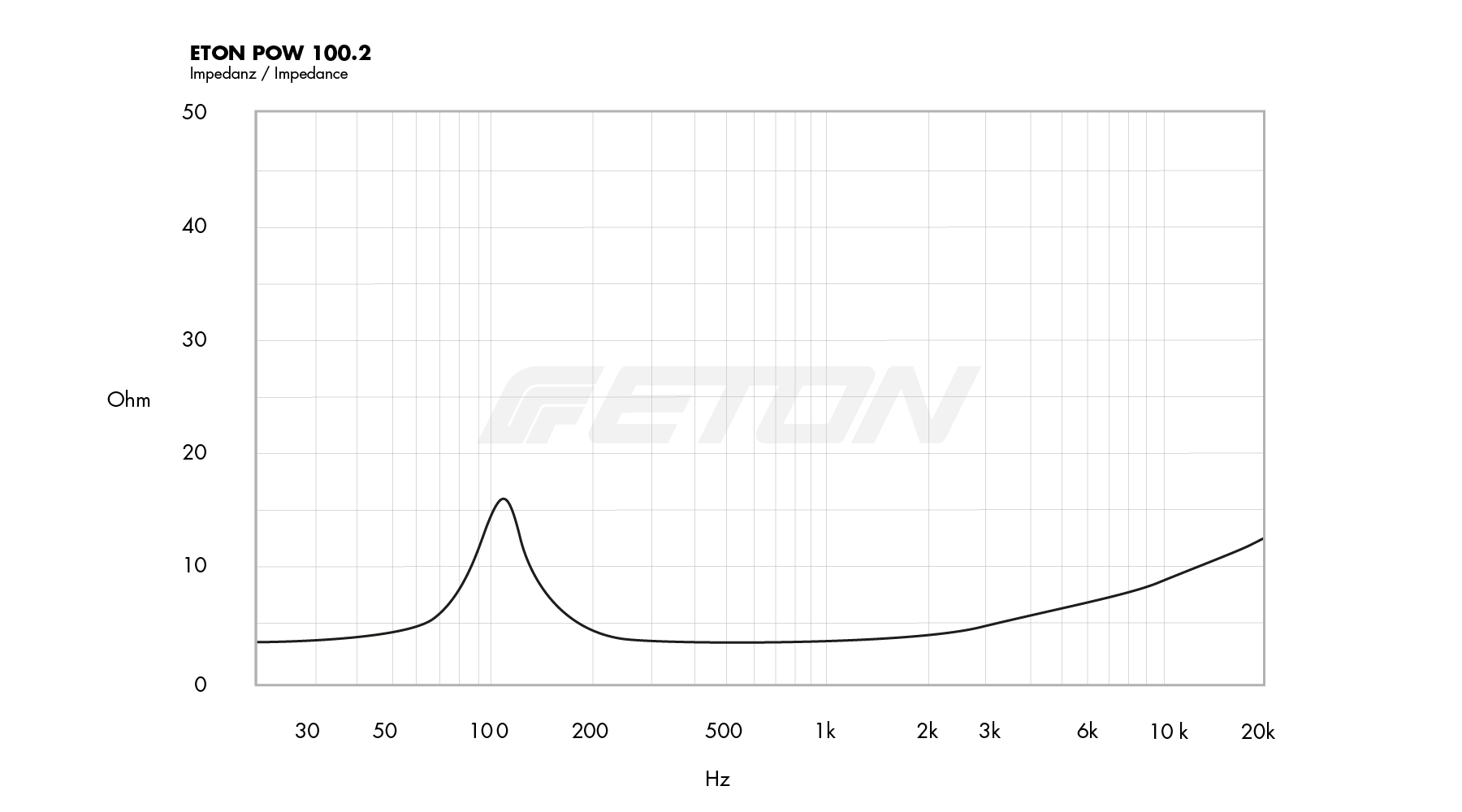 Thiele-Small parameters
Mechanical Data
Frequency response
Impedance curve