CORE
80
High-end 80 mm (3") midrange driver
The magnesium composite midrange drivers convince all along the line, they feature the typical perforation of the membrane and are covered by means of an olefin film. The matt-coated dust dome and the ventilation-optmized pole plate with the multi-ventilated neodymium drive ensure a powerful drive. From the combination of a glass fiber coil carrier for a reduced eddy current effect, the rotationally symmetrical stranding to avoid wobble effects and the flow-optmized core bore with integrated damping foam, a high-end midrange driver in a class of its own is created. The optimal magnetic field symmetry with the extremely stable, flow-optimized and heat dissipation optimized, powder-coated aluminum die-cast basket makes the midrange driver a real highlight - development and manufacture Made in Germany!
//php if ($renderLabel) :?> //php endif; ?>
ET-CORE80
Product features
High-end 80 mm (3 inch) midrange driver with magnesium composite cone to expand the CORE S2 to a 3-way system, packaged as a pair, 4 ohm impedance, 25/40 W Rated power / music power handling, 87 dB efficiency, includes CNC turned, sandblasted, black anodized mounting rings and grilles. Manufacturing and development, Made in Germany.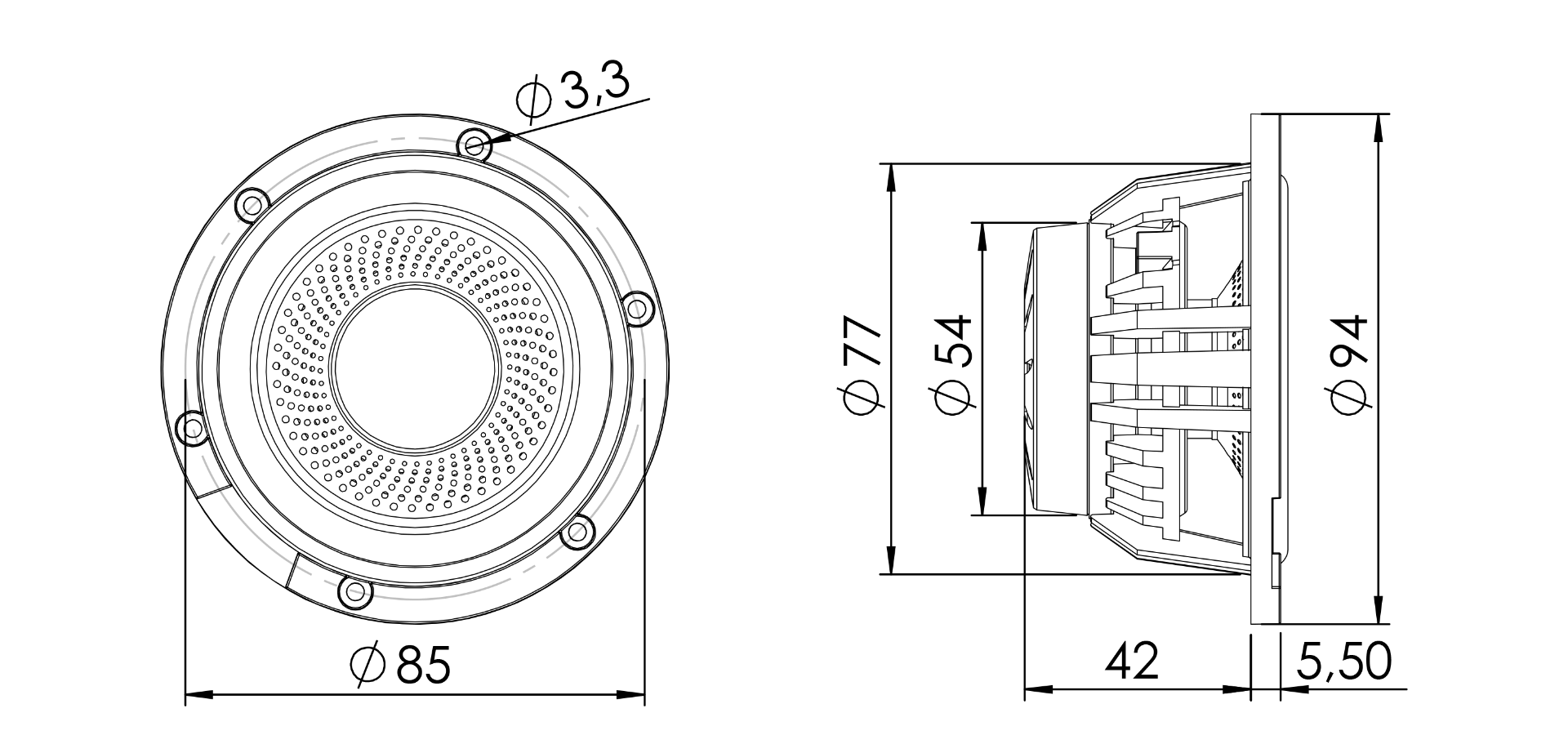 Sound pressure level
88 dB
Technology
Neodym Magnet
NEODYM-MAGNET - a powerful magnet, full control and compact in size. Neodymium magnets are characterised by their high pulse fidelity and the optimal magnetic field symmetry.
Aluminum die casting basket
ALUMINIUM DIE-CAST BASKET - Increased stability with a minimum of weight, powder-coated, corrosion-resistant basket with optimized heat dissipation and flow-optimised. Reduced resonance of the material for a maximum of precision.
Optimized heat dissipation
OPTIMISED-HEAT-DISSIPATION - The T-joke design has been specially designed to absorb and effectively dissipate heat generated by the magnet system, through the large core bore and specially designed ventilation ducts. without creating any flow noise.
Optimized ventilation
OPTIMISED-VENTILATION - The basket design has been specially developed to ensure better heat dissipation to the environment, in addition the basket design minimises / prevents the generation of noise.
optimized magnetic field symmetry
OPTIMISED-MAGNETIC-FIELD-SYMMETRY - Many factors during the production of a speaker chassis subsequently result in the symmetry of the magnetic field. It is a combination of the pole plate, the actual magnet and the T-joke as well as their properties in size, magnetic strength and the precision – how they are put together. We have optimised this process and with the highest precision to achieve the best performance.
Made in Germany
MADE IN GERMANY - We have been developing and testing loudspeakers for over 35 years. Our entire manufacturing and development know-how plays a central role in this. This loudspeaker was developed and manufactured in Germany and has been subjected to our strict quality control. A promise of quality in terms of performance and workmanship.
Technical data
Total moving mass (incl. air mass)
Equivalent air vol. of suspension
Characteristic SPL 1W / 1 m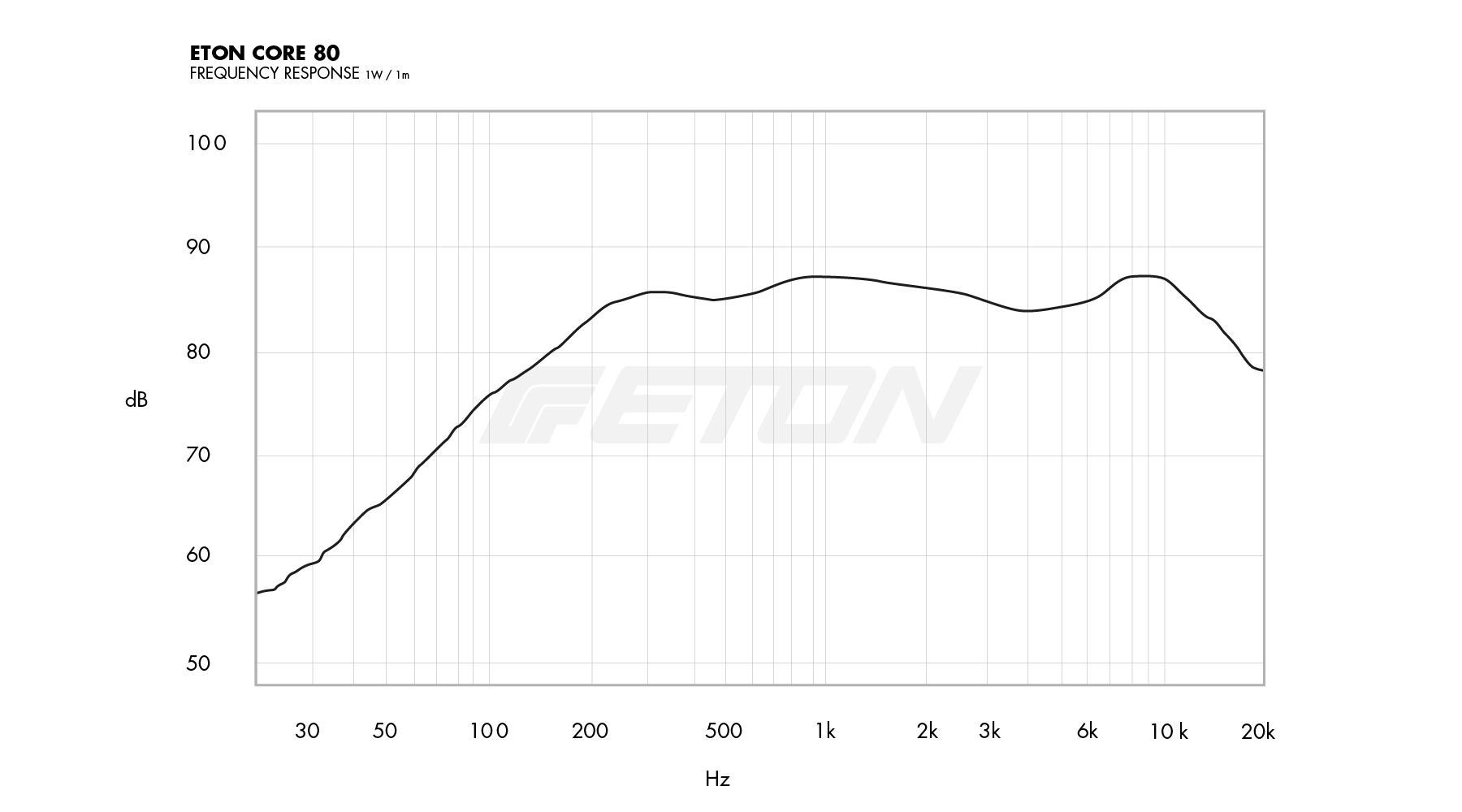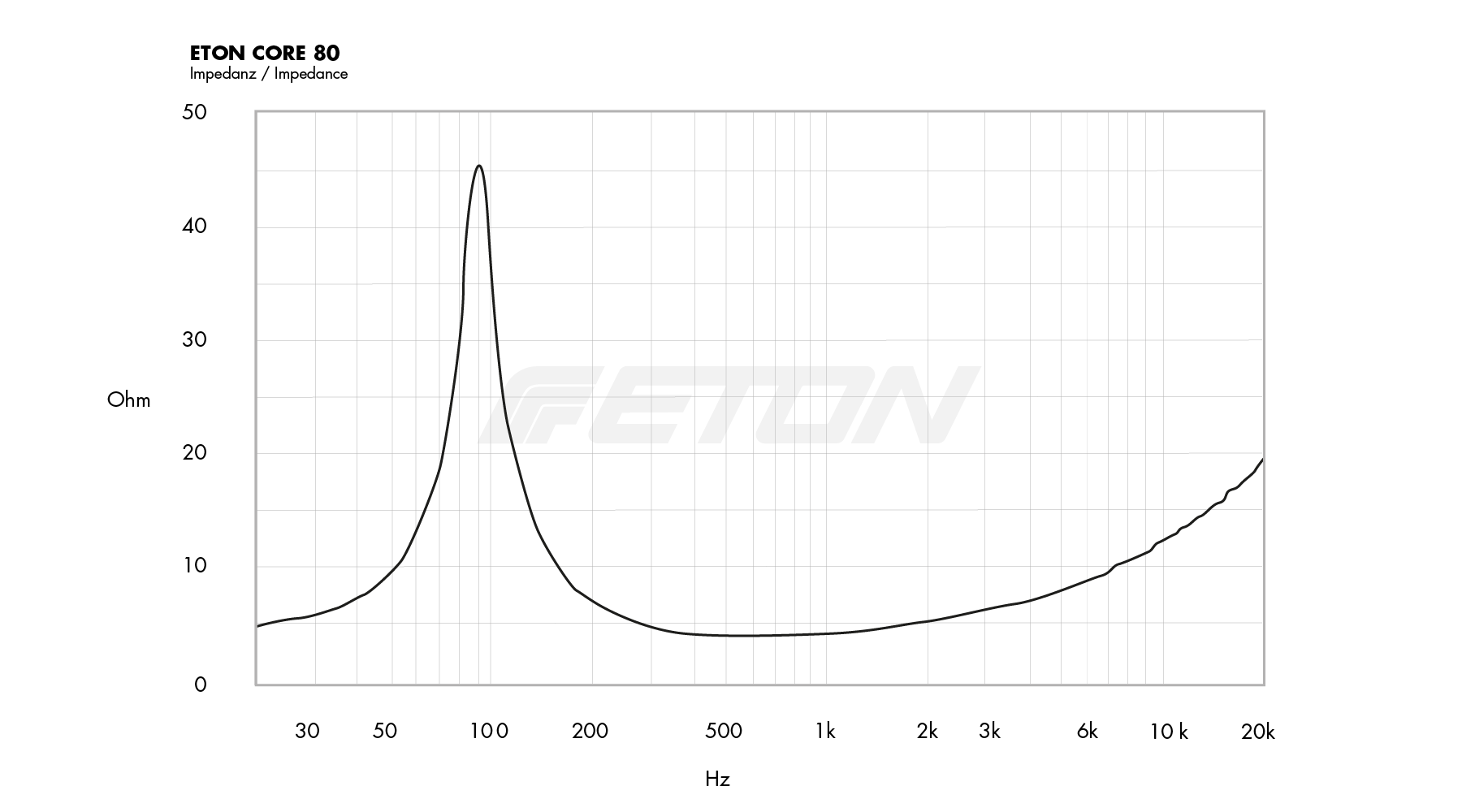 Thiele-Small parameters
Mechanical Data
Frequency response
Impedance curve