CXS
28+
28 mm (1 1/8") tweeter with smart installation dimensions
Now also the "+" of additional performance in the high frequency range - the new CXS 28+ fabric tweeters play silky warm with ultra fine details and a brilliance that has never been achieved before! The increased performance in the lower treble range is obtained thanks to the large 28 mm voice coil. The highlight, however, is to maintain the installation dimension of a 25 mm tweeter. Thus, a lot of performance can be generated even in the lower treble range and that with a small installation dimension. Development and manufacture Made in Germany.
//php if ($renderLabel) :?> //php endif; ?>
ET-CXS28P
Product features
More performance in a small, smart installation dimensions - the newly developed CXS 28+ make it possible! A large 28 mm, more resilient voice coil in combination with the newly developed coated fabric dome result in  rich high-frequency performance! The extremely powerful neodymium magnet brings out the finest details. Voices are reproduced smoothly and fully, finest dynamics with increased efficiency. Optimized omnidirectional characteristics thanks to the newly developed dome geometry and small coupling volume with damping pad. Impedance: 8 ohms, Recommended frequency range: 2.4 - 22 kHz, Mean characteristic sound pressure 1W/1m: 90 dB, incl. mounting & surface mount enclosure with swivel & tilt function. Manufacture and development Made in Germany.

Nominal power (RMS
120 W with x-over
Sound pressure level
90 dB
Outer diameter
44 mm with housing
Installation depth
15.5 mm with housing
Technology
Neodym Magnet
NEODYM-MAGNET - a powerful magnet, full control and compact in size. Neodymium magnets are characterised by their high pulse fidelity and the optimal magnetic field symmetry.
Made in Germany
MADE IN GERMANY - We have been developing and testing loudspeakers for over 35 years. Our entire manufacturing and development know-how plays a central role in this. This loudspeaker was developed and manufactured in Germany and has been subjected to our strict quality control. A promise of quality in terms of performance and workmanship.
Technical data
Total moving mass (incl. air mass)
Equivalent air vol. of suspension
Characteristic SPL 1W / 1 m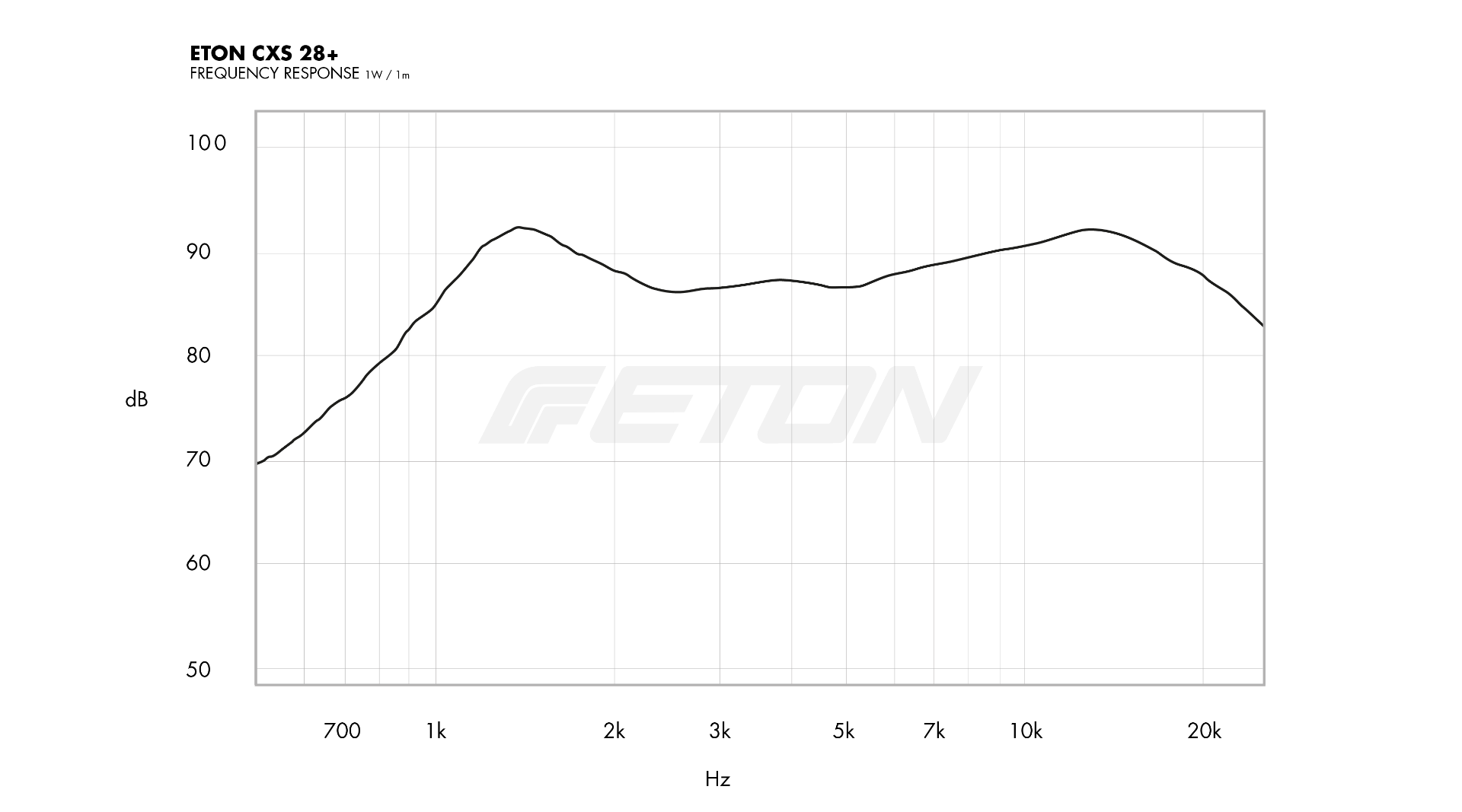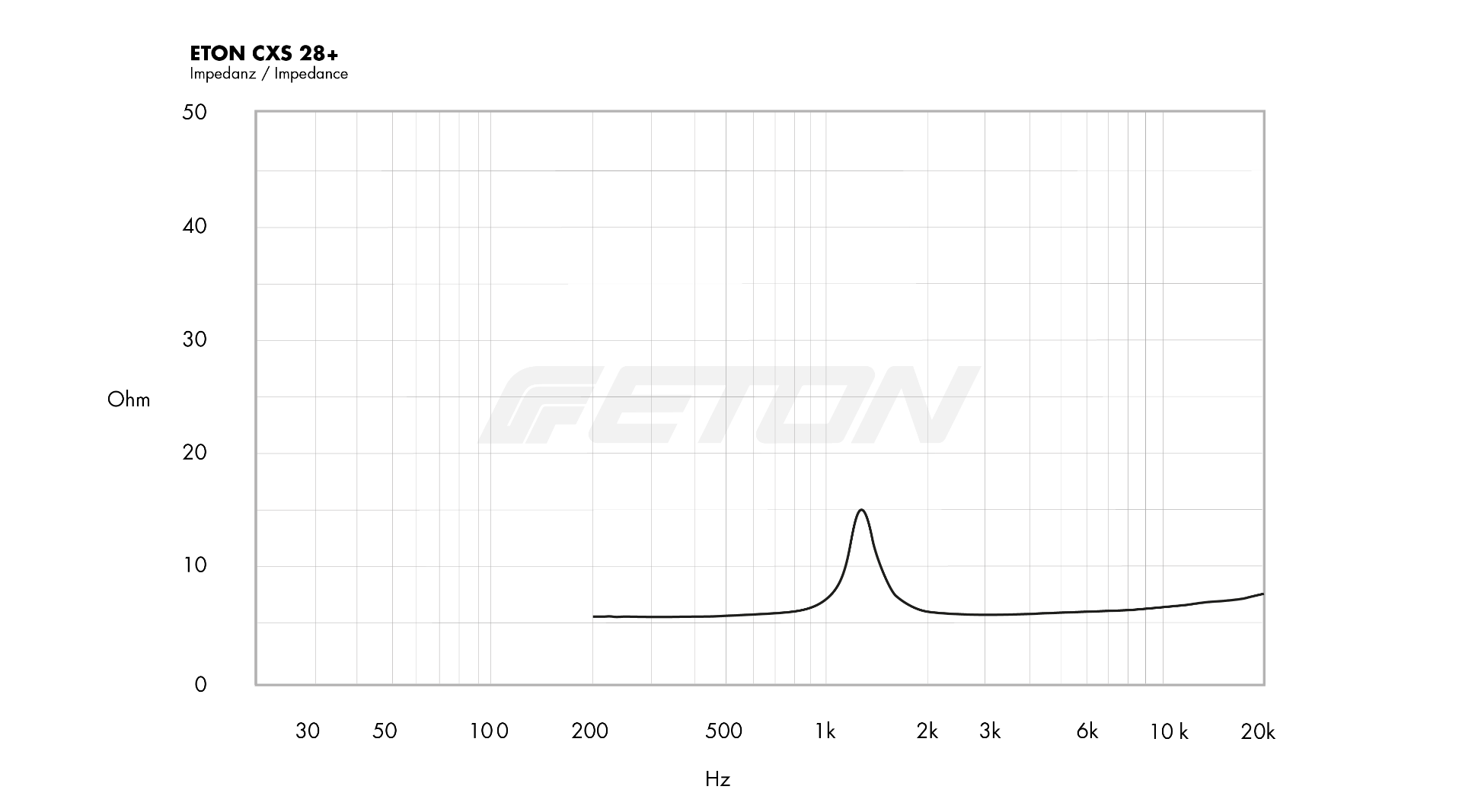 Thiele-Small parameters
Mechanical Data
Frequency response
Impedance curve